Hohm Run Battery by Hohm Tech
Hohm Run Battery by Hohm Tech - Hohm Tech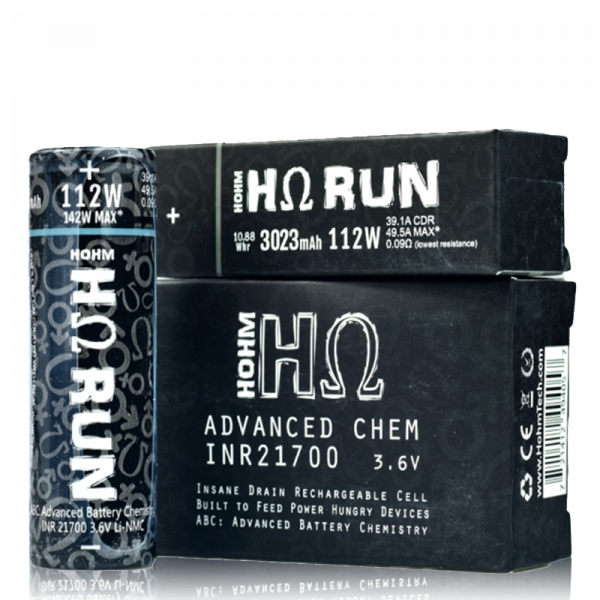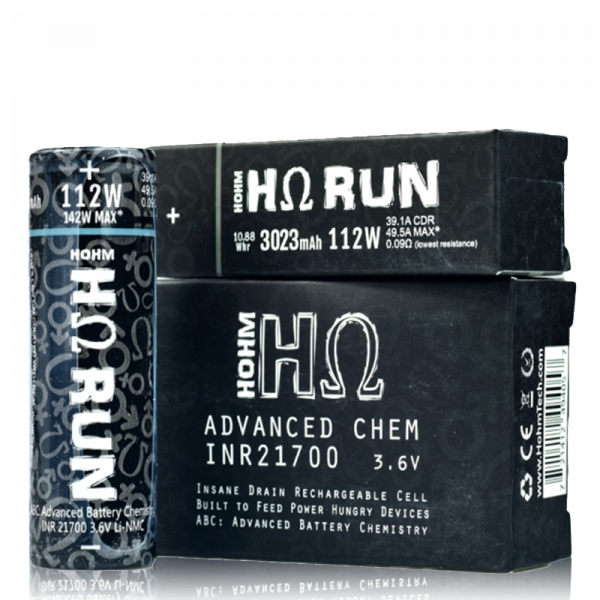 Hohm Run Battery by Hohm Tech
Hohm Tech
The Hohm Run Battery is all about amperage and it's for serious power needs! It features a true and accurate 3023mAh capacity while still boasting an impressive 35A Continuous discharge rating if that's not impressive enough the Hohm Run battery can be charged at a tested/proven 5.29A rating.
The Vaping Hamster cannot offer battery shipping to any other country than the United Kingdom. This is due to Air Mail Shipping restrictions from UPS and Royal Mail. We apologize for any inconvenience this may cause.
Disclaimer On Use Of Batteries….
There are some risks associated with specialist batteries used in e-cigarettes. You must follow some basic safety requirements. We advise that you research the safe use of vape batteries. The Vaping Hamster has put together some basic hints and tips which you can check out here anytime. The Vaping Hamster Limited will not be liable for damage by improper use or storage of batteries.
Please ensure that you dispose of the batteries in a proper way! Each country has its own rules and regulations on the disposal of batteries.
---
---
Product Information

The Hohm Run Battery is purpose-built to exceed the amperage capabilities of all previous NON-QSP Batteries... It Utilizes Hohm Tech's latest QSP LI-NMC Processed chemistry; resulting in the purest chemistry to date.




Features:
Nominal Capacity: 3023mAh
Max Discharge Current: 35. A Continuous
Nominal Voltage: 3.6v
Full Charge Voltage: 4.2v
Diameter: 21mm
Battery Type:21700
Battery Shape: Cylindrical
Charge capabilities: 5.29A

Contact Us

If you need assistance with anything then drop us an email at help@thevapinghamster.com and one of our friendly team will be on hand to help.